Sunday, August 3rd, 2014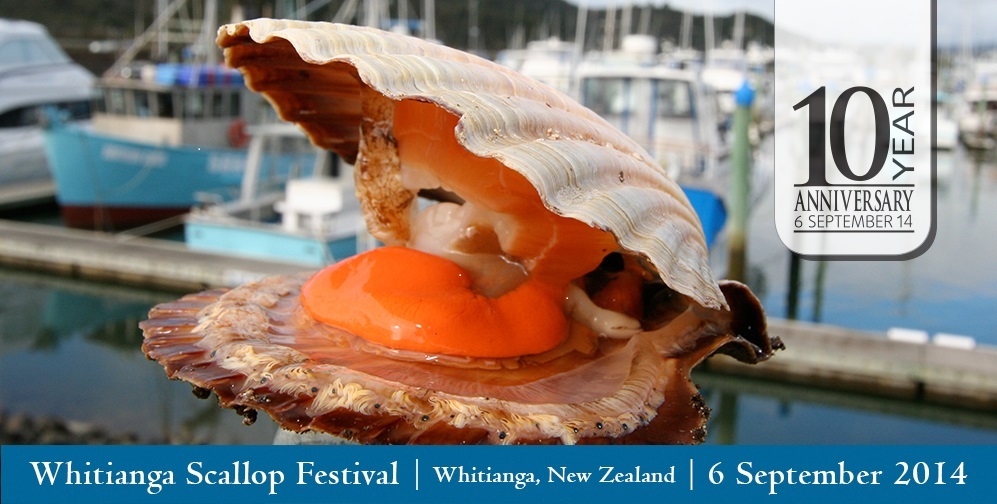 Scallop lovers you gotta be here – it's the 10-year anniversary of this amazing festival!
I'll be there demonstrating fabulous scallop recipes (10.30am and again at 12.15pm) along with terrifically talented Josh Emmet and Ray McVinnie.
Come along and say hi, grove to the music and happy vibe, and scoff up scallops every which way.
Tickets still available but going faster than hot scallops.